Creating Transformation and Healing Together
Youth and Families in Crisis, LLC is a professional Development Management and Training Consulting firm, located in Washington, DC and Prince Georges County, whose principals and consultants have expertise in supporting nonprofit and for profit businesses and city/federal Government entities. Since 2004 the firm has been providing services to clients in ten principle areas:
MAAT or Ma'at refers to the ancient Egyptian concepts of truth, balance, order, harmony, law, morality and justice. MAAT was also the goddess who personified these concepts, and brought order from chaos at the moment of creation. Her ideological opposite was Isfet, meaning injustice, chaos, violence or to do evil. MAAT represents the ethical and moral principle that every Egyptian/African citizen was expected to follow throughout their daily lives. They were expected to act with honor and truth in manners that involve family, the community, the nation, and the environment. The Ultimate objective of Balanced and Restorative Justice!
MAAT as a principle was formed to meet the complex needs of the emergent Egyptian state that embraced diverse peoples with conflicting interests.The development of such rules sought to avert chaos and it became the basis of Egyptian law. Cosmic harmony was achieved by correct public and ritual life. Any disturbance in cosmic harmony could have consequences for the individual as well as the state. The Egyptian mind, MAAT bound all things together in an indestructible unity:
The universe, the natural world, the state, and the individual were all seen as parts of the wider order generated by MAAT.
YFC Institute for Integrated Wisdom Mission
It is our intention to support the discovery and practices of the full human Capital performance and potential of mind, body and spirit of individuals, organizations and communities, dedicated to seeking full potential in life.
That the integrity of human life in balance creates internal harmony and a foundation for healthy working and living that is both internally sound and peacefully flexible. We strive to create significant insights, life transformations and joy beyond measure.
Creating a More Empowered System of Change and Transformation Together.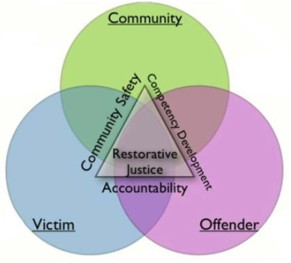 Youth and Families in Crisis, LLC was founded to foster and empower authentic relationship building, dedicated to creating real collective change in communities, organizations and the personal lives of those who serve.
Our high quality team works synergistically, with a powerful sense of cultural passion and commitment to serve all of humanity with meaningful, realistic and visible transformative results.
Human Services System Engineering is unique, sensitive and critical to sustainability in today's changing society for organizational survival. It is based on integrating interventions and practices focused on the human mind, consciousness and Restorative Practices for transformation and change.
Human Services System Engineering is the next level of making real organizational cultural change that is visible and sustainable.
Youth and Families in Crisis, LLC has visualized and manifested a team of highly skilled diversified professionals, with a variety of expertise with the high-levels of human mind and consciousness required to support Mastery of challenges, issues and dilemmas of life.
We believe that every human being exist for specific reasons, and when we are out of balance with purpose, we are out of balance with life.
Human Services System Engineering is designed to revolutionize the practice of Human Services Organizations, while most certainly creating profound Universal implications for social understanding and help for the human race.
Principals And Consultants
Saleem and Ivy Hylton are native Washingtonians, graduates of the DC Public School System, and long time community activist, deeply entrenched in the community for over 77 collective years of service.  Saleem is a graduate of Bell Vocational High School, and Ivy is a graduate of Calvin Coolidge High School. Saleem was appointed by the Mayor to serve as one of the first leaders in the Mayors Youth Leadership Institute, and co-founder of the first Boys Rites of passage programs in the City. Ivy was one of the first Mayor's Summer Youth Employment students to become an employee in the Department of Recreation for the City during the 70's. Together, they have worked tirelessly in D.C. Government, non-profit and for profit entities in the city, creating major impact, long time friendships, and powerful community allies in social justice, personal transformation and empowerment for children, adolescents, adults and professionals.  Their latest vision and dedicated contribution to the City is the transformative philosophy of Balanced and Restorative Justice. The Hylton's were determined to find ways of sustaining the Restorative Justice movement in the city seventeen years ago, dedicated to demonstrating how RJ could save lives, transform the criminal justice, and educational systems in the city.
"I know that all of humanity is ready for love, so I give love freely as a path to self-discovery and higher consciousness of the human mind, that will last into eternity." Ivy is Director and CEO of Youth and Families in Crisis, LLC with over 35 years of experience in clinical social work, management consulting, quality improvement and life transformation. 
Sister Ivy is a past President of the National Association of Social Workers, licensed clinical therapist, author, professional development trainer, program development specialist, human services system engineer, and retreat facilitator. 
Has served as Clinical Consultant and interim CEO, for several Department of Mental Health Core Services Agencies, in the District of Columbia. Currently serves as Lead Consultant and Chief Instructor for the D.C. Superior Court Social Services Division, Balanced and Restorative Justice Training Institute. Dedicated to the mental health, serenity, inner peace and total transformation of youth, families and the professionals that serve them.
Ivy has served on the Council of Sages for the National Association of Black Social Workers Academy for African Centered Social Work Practice. 
"I am committed to reducing the harm that violent crimes create in our community thru Restorative Practices and cultural enrichment programming that empowers and transforms lives." 
Brother Saleem is one of America's leading youth development experts, with over forty years of experience as a community organizer, human development trainer, program developer, and motivational speaker.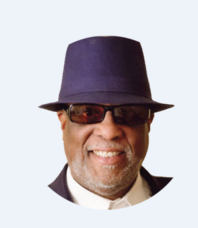 Has served as director of many human services programs that have positively impacted the lives of thousands of young people in the eastern region of the United States as well as the U.S. Virgin Island.  Brother Salem served a Chief of Alternative Detention for the Youth Services Administration is the District of Columbia, and responsible for administering the Juvenile Youth Transitional Program and Ankle Monitoring System. In 2000 Brother Saleem became a Nationally Certified Restorative Justice Trainer and later served as the BARJ expert for the District of Columbia.  Since that time, he has become a leading internationally recognized Restorative/Community Justice trainer. Brother Saleem is the founder of Youth & Families in Crisis, LLC and currently serves a Principal Emeritus consultant.
"I believe helping others discover the path to their own healing is my gift from the universe."  A licensed clinical therapist with over twenty years of professional Social Work experience. Dr. Rhonda is a tenured Associate Professor and Director of Morgan State University Ph.D. Department of Social Work. Served as the Principle Investigator and Director of a quality Childcare Initiative for the District of Columbia Early Care and Education Administration. She is a past Chair, Co-Chair and Chief Instructor of the National Association of Black Social Worker Academy for African Centered Social Work. Dr. Rhonda is in private practice serving as a clinical supervisor, professional development trainer, educator and holistic clinician. She is a strong advocate and specialty provider for survivors of rape, sexual abuse, trauma and domestic violence.
"I am committed to reclaiming our children, rebuilding our families and reviving our communities." Seventeen years managing non-profit organizations, specializing in community outreach, grant writing, program development, healthy lifestyles and chronic disease prevention.  Dr. Nura has a special passion for evaluation and program planning logic models. Through the design and implementation of comprehensive economic development projects, Dr. Nura is a key investor in providing educational outreach activities to the community. As a major resource for distributing early childhood literacy books to low income children, Dr. Nura is single handedly responsible for the upliftment of thousands of families in the District of Columbia with the campaign to fight Synthetic Marijuana.
"We have to deal with both sides of the coin, not only outside, but within our own movement as a people who are progressive together." Dean and Professor for the College of Health and Human Services at the University of Toledo.  Chair for the Department of criminal justice and Social Work, specializing in Race and Social Justice Restorative Practices. Dr. Morris has demonstrated extraordinary skill at building highly successful evidenced based University Restorative programs, and then sharing them with the local community successfully. Specializing in the areas of social work, violence prevention, criminal justice and cultural diversity. Dr. Morris
is Co-Chair of the Juvenile Justice reform Committee for the State of Ohio and an accomplished writer published in many professionals journals such as; The American Journal of Criminal Justice, International Journal of Offenders Therapy & Comparative Criminology, Journal of Criminal Justice and Law to name a few.
Doctorate of Social Phenomenal Research "I am envisioning ending poverty, ethnic hatred, crime and ineffective education in my lifetime." Has served as National Executive Director of the Future America Basic Research Institute since January 2000. Offering diagnosis, solutions and remedies for how to live out the principles of the American Creed without lack, doubt and fear.  Dr. Kilolo also serves as the Executive Assistant to the World Conference of Mayors, Inc. in its adoption of the Future America Dr. Martin Luther King, Jr., American Dream Institute Initiative; and chairs the Women in the NAACP for Prince George's County, Maryland. Her career as a public servant spans 30 years developing, managing and administering programs for children, youth and families in the District of Columbia as a former Administrator for the Youth Services Administration, Maryland, Pennsylvania, Oklahoma and California.
"I am dedicated to ensuring the political, educational, social and economic equality of rights for all and to eliminate racial hatred and discrimination from the planet." Works with communities to overcome the challenges of community based crime. A Community and Restorative Justice practices expert with national and state initiatives. Dale's area of expertise is in developing community capacity and strategies to overcome crime through adoption and implementation of community justice philosophy and practices. Dale has over 32 years of experience in the criminal justice system, including 21 years in the US Army Military Police Regiment, initially as a Military Policeman then progressively advancing through Investigator, Detachment Commander, Community Policing-Domestic Violence Unit Supervisor, District/Regional/Senior Law Enforcement (L/E) Operations Manager and Three-Star General Officer. Currently serves as the President of Tallahassee NAACP.
Youth and Families in Crisis, LLC provides training and professional development in a myriad of areas. Topics include: